Twin Oaks Computing Hires New Marketing Coordinator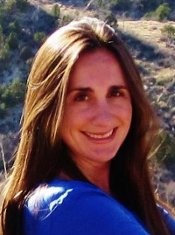 Twin Oaks Computing welcomes Laura M Clark as our new Marketing Coordinator!
Laura joins our growing team dedicated to developing and delivering quality software solutions. She is responsible for all aspects of marketing within Twin Oaks Computing. An expert at marketing strategy and content development, Ms. Clark has the skills to develop short, mid, and long term marketing strategies, combining a host of media to drive the growth of the company in alignment with the core messaging strategy of the company.
Born in Southern California, Ms. Clark moved to Colorado in 2007. She has spent the past 8 years in a variety of marketing roles, helping many businesses launch and re-brand their image.
Prior to starting with Twin Oaks Computing, she worked in various business development and marketing positions and is experienced in all media and in small and large scale marketing. She has an enthusiasm for international marketing and social media.
Education:
• MBA, University of Colorado at Denver
• BS, Business, Marketing, Management, University of Colorado at Colorado Springs
• AA, AB, AS
About Twin Oaks Computing
Twin Oaks Computing, Inc. is a company dedicated to developing and delivering quality software solutions. We build the software that collects, manages, and distributes information in a wide range of industries. Our software is in use around the world supporting critical missions.
Super-small and blazingly fast, our flagship product, CoreDX DDS is the leading Publish-Subscribe Data Distribution Service middleware available for small-footprint and embedded systems.
###
Twin Oaks, Twin Oaks Computing, CoreDX DDS are all registered trademarks or trademarks of Twin Oaks Computing, Inc. All other trademarks are property of their respective companies.