RESOLVE Update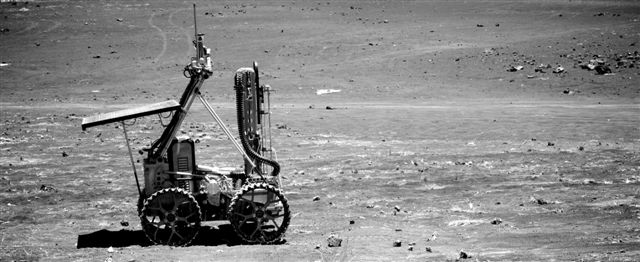 An international team with scientists and engineers from the United States and Canada recently took part in a field demonstration of the RESOLVE mission.
The field demonstration simulated and tested key objectives of the mission, including mission and payload operations from a simulated control center.
Xiphos Technologies equipment was used as the central avionics of the RESOLVE mission, providing core control and interfacing functions between the various elements of the RESOLVE field demonstration unit; CoreDX DDS was used as the middleware on Xiphos avionics, and successfully performed communication functions during the field demonstration.
Subsequent to the field demonstration, NASA and the Canadian Space Agency moved into the next stage of mission development, now targeting a launch in 2017. Xiphos Technologies equipment is integrated into key elements of the RESOLVE mission. CoreDX DDs and Xiphos Technologies equipment continue to be used together to further advance development.
Twin Oaks Computing and Xiphos Technologies partnered to further advance our presence in Space. For more information about the RESOLVE project and CoreDX DDS, click here


About Twin Oaks Computing
Twin Oaks Computing, Inc. is a company dedicated to developing and delivering quality software solutions. We build the software that collects, manages, and distributes information in a wide range of industries. Our software is in use around the world supporting critical missions.
Super-small and blazingly fast, our flagship product, CoreDX DDS is the leading Publish-Subscribe Data Distribution Service middleware available for small-footprint and embedded systems.
###
Twin Oaks, Twin Oaks Computing, CoreDX DDS are all registered trademarks or trademarks of Twin Oaks Computing, Inc. All other trademarks are property of their respective companies.