Twin Oaks Computing CFO Named President of FEI Colorado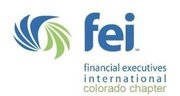 July, 2012, Denver, CO – Financial Executives International (FEI) – Colorado, a professional association for senior-level financial executives from both major public and private companies, recently announced its new officers, including:
President: Asa Beck, President - Twin Oaks Computing
1st Vice President: Courtney Cowgill, Board Member - CollegeInvest
2nd Vice President: Darryl Foster, Chief Financial Officer – Aurora Public Schools
Treasurer: Dave Callejas, Corporate Controller - Spyder Active Sports
About FEI
Financial Executives International - Colorado is the leading advocate for the views of corporate financial management in Colorado. Its 400 members hold policy-making positions as chief financial officers, treasurers and controllers at companies from every major industry. FEI enhances member professional development through peer networking, career management services, conferences, teleconferences and publications. FEI –Colorado is headquartered in Denver, CO. Visit www.feicolorado.org for more information.
About Twin Oaks Computing
Twin Oaks Computing, Inc. is a company dedicated to developing and delivering quality software solutions. Our staff has over 35 years of experience developing and supporting robust communication architectures. We leverage this world-class technical experience to provide innovative and useful communication software systems. We build the software that collects, manages, and distributes information in a wide range of industries. Our software is in use around the world supporting critical missions.