Twin Oaks Computing, Inc. CFO Guest on Presidential Brokerage Radio Show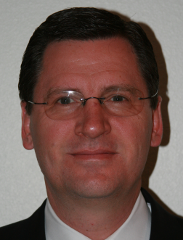 Asa J. Beck, CPA, CFO of Twin Oaks Computing, Inc. was a guest for a full two hours on the Presidential Brokerage show on November 26th, 2011. Hosted by Robert Stanlick and Tom Marron every Saturday from 10:00am to Noon on Colorado Springs radio station 740 KVOR, this show focuses on financial issues in the community.
Topics for this show included:
• Dealing with countries that manipulate their currency by getting your congressional representative to co-sponsor HR 639
• Implement a Value Added Tax in place of existing taxes to make business taxes low in the US
• Support domestic manufacturing in particular, two jobs created for each manufacturing job
• Address the energy trade deficit by promoting domestic production both in and near the US
• Buy domestic and local at every opportunity, both at work and personally
• Live within our means both as a country and personally, debt can help, but not if it is overused
As the CFO, Asa Beck has responsibility for all accounting and financial activities of Twin Oaks Computing, Inc. Asa has a strong passion for the community. He belongs to the Coalition for a Prosperous America, Rotary International, Financial Executives International, American Institute of Certified Public Accountants, Colorado Society of CPAs, as well as other community and financial organizations.
Asa was born in Alexandria Virginia and began his career in public accounting. He has served as CFO, Division GM, SVP Operations, CEO, and President of small to mid-sized firms. He served first has Sr. Director and then VP in technology for Qwest Communications and then VP Research Operations for the Compustat division of S&P.
Education and Professional Background:
• Adjunct Professor of Finance at the University of Denver
• MS, Finance, University of Colorado, Denver
• BS, Accounting, University of Maryland, University College
• Licensed CPA in Colorado and Maryland