About Twin Oaks Computing, Inc
Twin Oaks Computing, Inc. is a company dedicated to developing and delivering quality software solutions.
Our staff has over 35 years of experience developing and supporting robust communication architectures. We leverage this world-class technical experience to provide innovative and useful communication software systems. We build the software that collects, manages, and distributes information in a wide range of industries. Our software is in use around the world supporting critical missions.
Headquarters
Our corporate headquarters are located in Castle Rock, Colorado, USA. Our executive staff and development team are located in these facilities.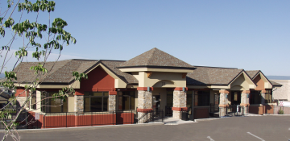 Company Overview
Founded in 2005, Twin Oaks Computing, Inc delivered the first version of CoreDX DDS in 2008. The next two years saw deliveries to over 100 customers around the world. We continue to provide world class support to these customers while ever expanding.

International Reach
We have international support with strategically located agents.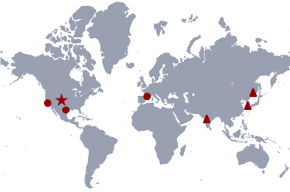 Practical Experience
Our team of engineers includes key individuals with advanced degrees and extensive experience in industry. We have integrated middleware technologies into real-world, complex information systems. We understand and can help you overcome your challenges.
Core Tenets
Quality Software
Professional Support
Practical Solutions
At Twin Oaks Computing, we believe in providing the best solutions and support to our customers. Before, during and after the sale, you will receive prompt, professional and helpful support from all members of our team. CoreDX DDS is the best publish subscribe middleware with the best support team from Twin Oaks.
Quick and Agile
We respect that our customer's time is valuable and strive to provide the quickest responses in the industry. Whether you are evaluating our software, exploring an R&D project, or dealing with critical commercial deadlines, we will always provide prompt and responsive support.